ADA Picnic Tables at Bullhead Point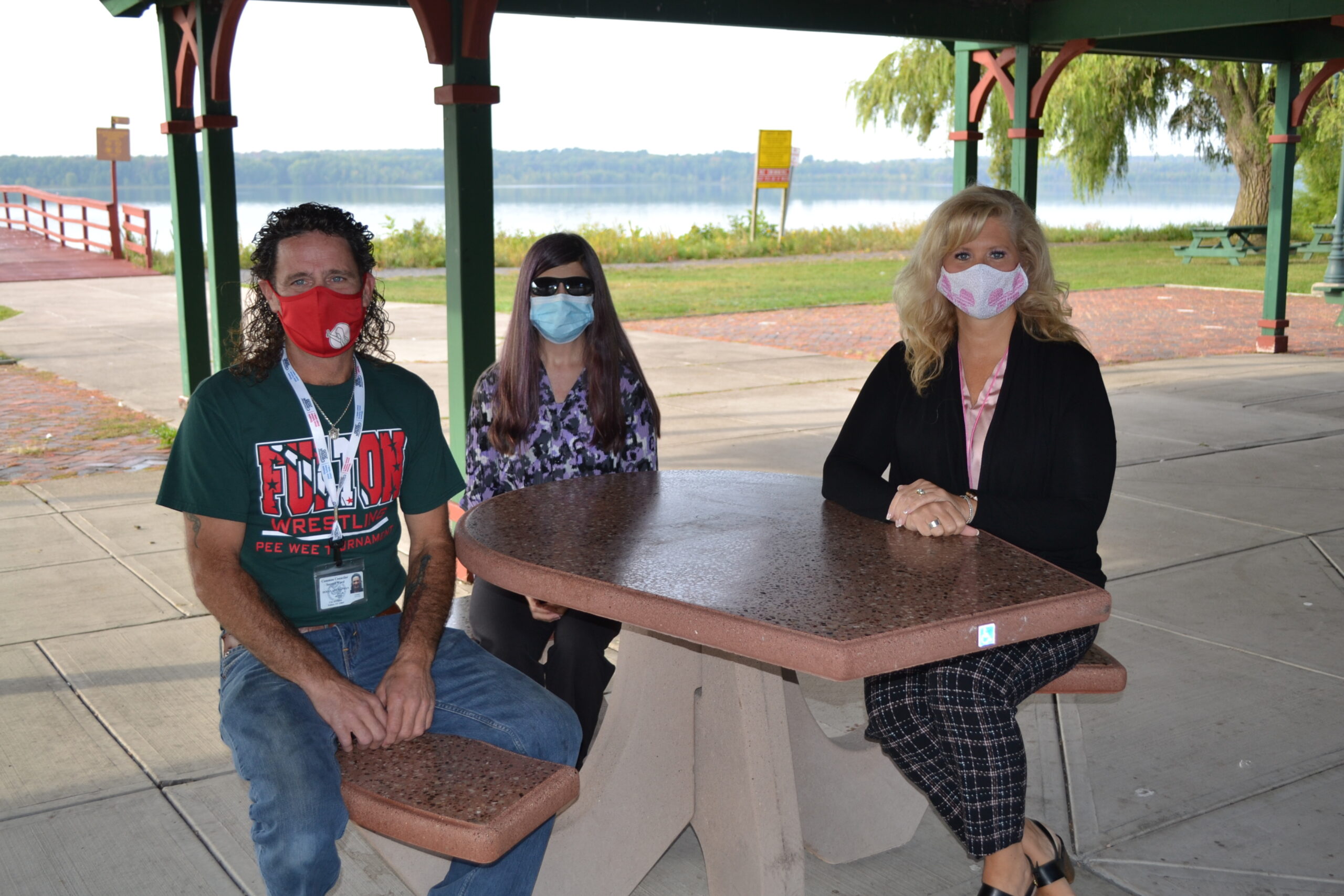 Mayor Deana Michaels and the City of Fulton collaborate with the Fulton Noon Rotary and Friends of Fulton Parks (FoFP) to enhance Bullhead Point with ADA inclusive picnic tables under the pavilion. "The City of Fulton is proud to partner with Noon Rotary and Friends of Fulton Parks to bring much needed ADA supportive picnic tables to Bullhead Point. We want everyone, regardless of ability, to be able to enjoy our city and parks knowing accessibility will not be an issue. This is a step in the right direction," states Mayor Michaels.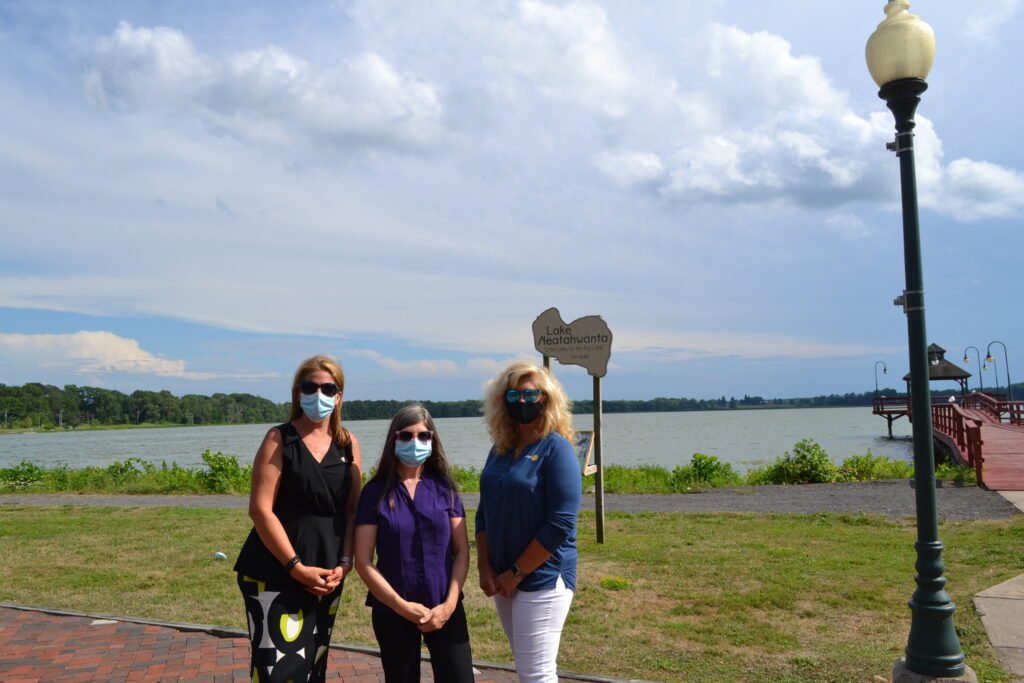 Recently, the two new tables were permanently placed by the Fulton Parks and Recreation Department, near the center of the pavilion for direct year-round access from the accessible parking spaces in front. The round tables have 3 seats, with one open end for ADA wheelchair access. FoFP is "extremely grateful for this collaboration to fill an important need for inclusive picnic tables in an accessible, covered space so close to one of Fulton's natural gems. We envision people wheeling and walking in together to listen to musical entertainment, have a meal, or simply enjoy the lake view with friends and family."
Four ADA inclusive picnic tables were previously purchased for Recreation Park by FoFP, with allocated community donations. Fulton Rotary, in partnership with Rotary District 7150, was thrilled with the opportunity to assist in the purchase of these two additional tables for Bullhead Point through a matching district grant. Bullhead Point is located on West Broadway along Lake Neatahwanta (see attached photos). It is a popular location for fishing and community events. The pavilion may be rented for private events. From the main pavilion, the pier reaches 500 feet out into Lake Neatahwanta to the gazebo. Public restrooms are available in the Tourism Center building.Rotary commits to 5 areas of service including community service to improve quality of life. Rotary is aware of the challenges it and the world faces. Rotary protects the value of human connection in the age of technology. Fulton Rotary supports FoFP's Mission in building access to our beautiful waterfront. Fulton Rotary meets Thursdays at noon at Tavern on the Lock in Fulton. All are welcome to attend and learn what Rotary does to support our local communities.