City Of Fulton, Boy Scout Troop 780, Friends Of Fulton Parks Work Together To Improve Lake Neatahwanta Nature Trail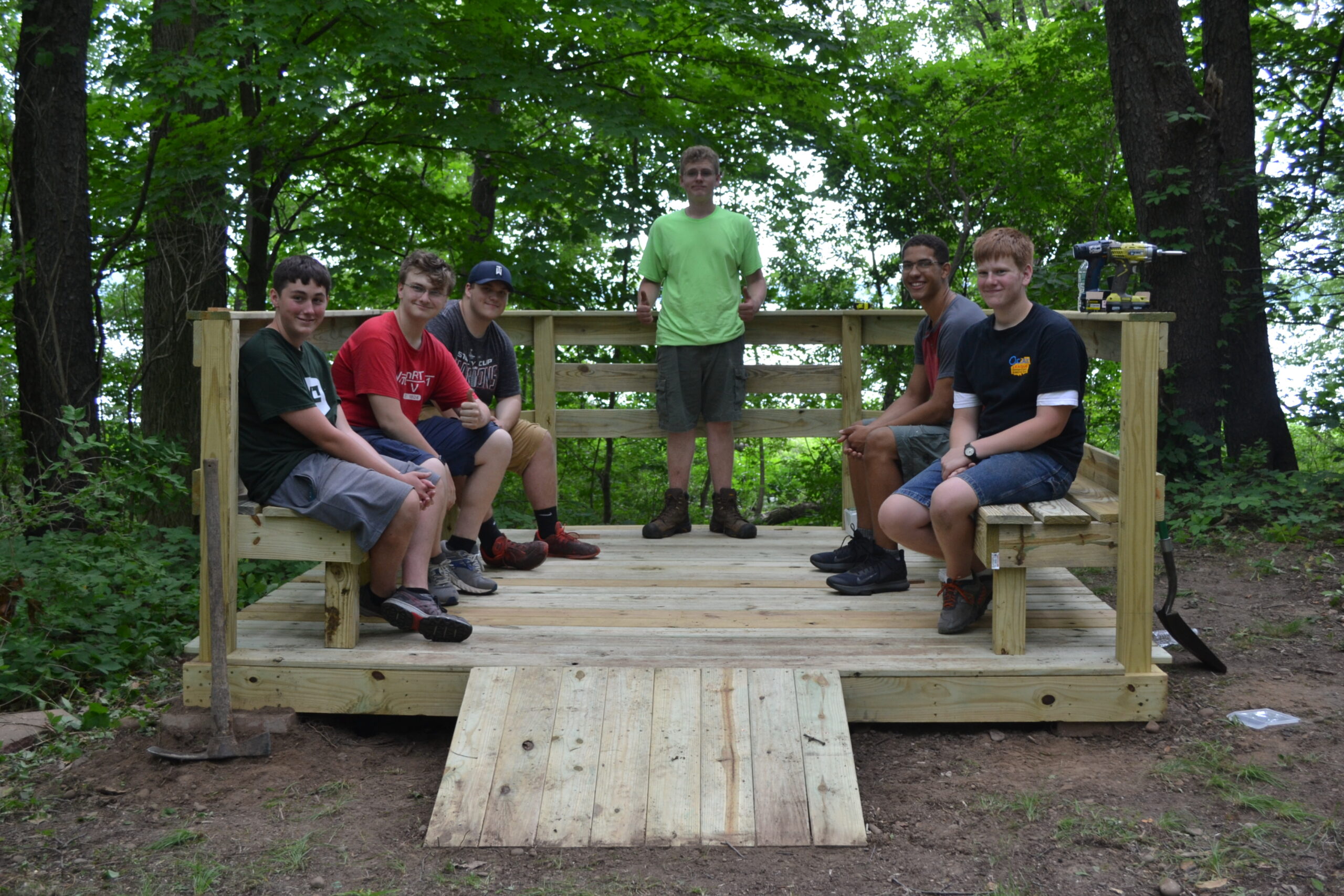 City Of Fulton, Boy Scout Troop 780, Friends Of Fulton Parks Work Together To Improve Lake Neatahwanta Nature Trail
Eagle Scout candidate Sean Hein planned, built, and installed an overlook platform along the Lake Neatahwanta Nature Trail between Bullhead Point and North Bay Campgrounds. Sean's goal was to build a platform for people to stand or sit and enjoy the natural surroundings near Lake Neatahwanta. He led his team of fellow Boy Scouts from Troop 780 to accomplish the task.
Sean Hein commented "I have done many things in my life that I am very proud of, becoming a volunteer firefighter for Granby Center for example. The biggest thing I'm proud of has always been my life in the BSA. It takes a person a lot of time, effort, work, and will to build and live a life around scouting. I am no exception to this and so I wanted my project to represent what my idea of scouting should be. I chose to do the nature trail observation deck for this reason. The project took a lot of time and work to plan, fundraise and build. I had to be patient and flexible while I overcame delays, lack of materials, and an increase in material prices. I built it to help better my community and provide a spot for others to enjoy nature. At the same time it is simple and it brings more life to its surroundings without being intrusive to nature. It is my hope that it will blend in with its surroundings as it ages. It will have nothing but a branding and eventually a small plaque to mark my accomplishment. It is a great addition to the trail but asks for no recognition. This is what scouting is to me- to help without asking for glory and to better the world around you. I thank all my family, friends and my troop for helping me accomplish this for I could not have done it without them. I also would like to thank the Fulton Parks Department and Friends of Fulton Parks for allowing me to do the project on their trail."
"Fulton is blessed with the natural beauty of the Lake Neatahwanta Nature Trail. This project is a great example of community spirit and gives just another reason for the Fulton community and the people visiting Fulton to appreciate all the lake and its trails have to offer. I encourage anyone who hasn't explored the Nature Trail to put on their hiking boots and take a walk to experience it. It's projects and partnerships like this one with Eagle Scout Sean Hein and Friends of Fulton Parks that are the key to our future success. I look forward to fostering more relationships throughout the city to bring more success stories to our great community," said Mayor Deana Michaels.
Kelley Weaver of Friends of Fulton Parks states that "The platform is a great addition to the trail, and nicely complements the benches that were installed by a previous Eagle Scout candidate. The group demonstrated community spirit, skill, respect, responsibility, and teamwork. We are proud to collaborate with these fine young men and their families."
Lake Neatahwanta Nature Trail is a 1.7 mile long trail that starts Phillips St., near Lakeview Lanes, and runs south past North Bay Campgrounds to Bullhead Point and then through Recreation Park.  It has views of forest and wildlife and of the lake along the north and east shore.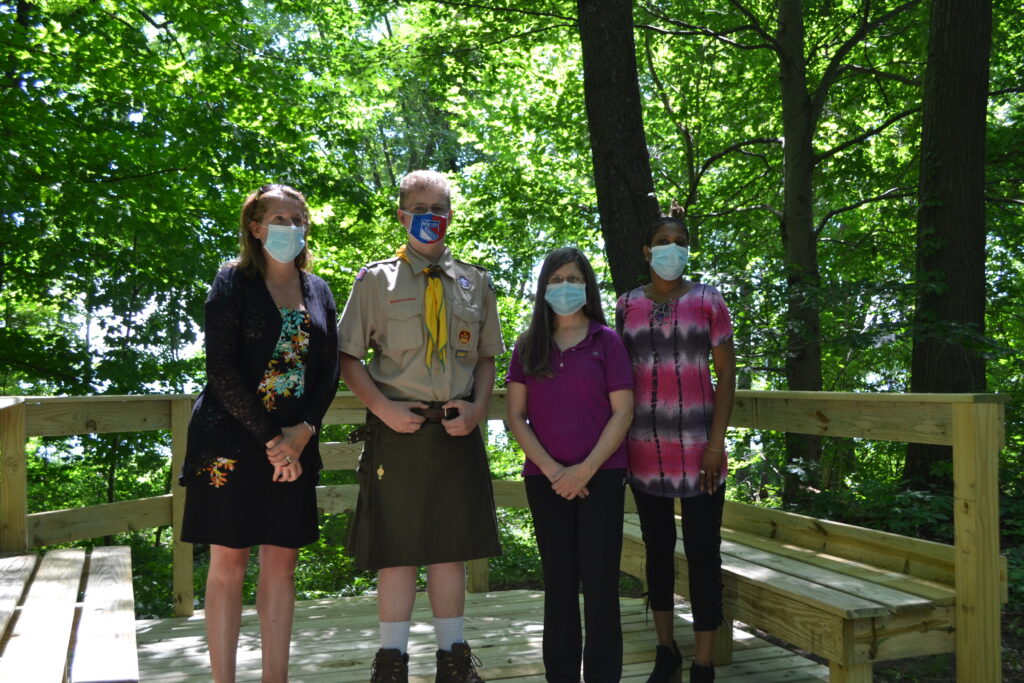 Photos attached: photo of Boy Scouts with completed project and photo of Mayor Deana Michaels, Sean Hein, Kelley Weaver of the Friends of Fulton Park and Lowie Brooks Acting Director of the Community Development Agency at the new platform.